Exhibit At The Community Booth
Murash Gaming will be at the community booth at RAGE VALORANT on September 16 and 17.
You will be able to interact with players and coaches from the Valorant division.
For more information on the day's events, please see each player's X or Murash Gaming PR X.
New Apparel and Goods
RAGE VALORANT will be selling new apparel and merchandise.
EC of these goods has not yet been determined.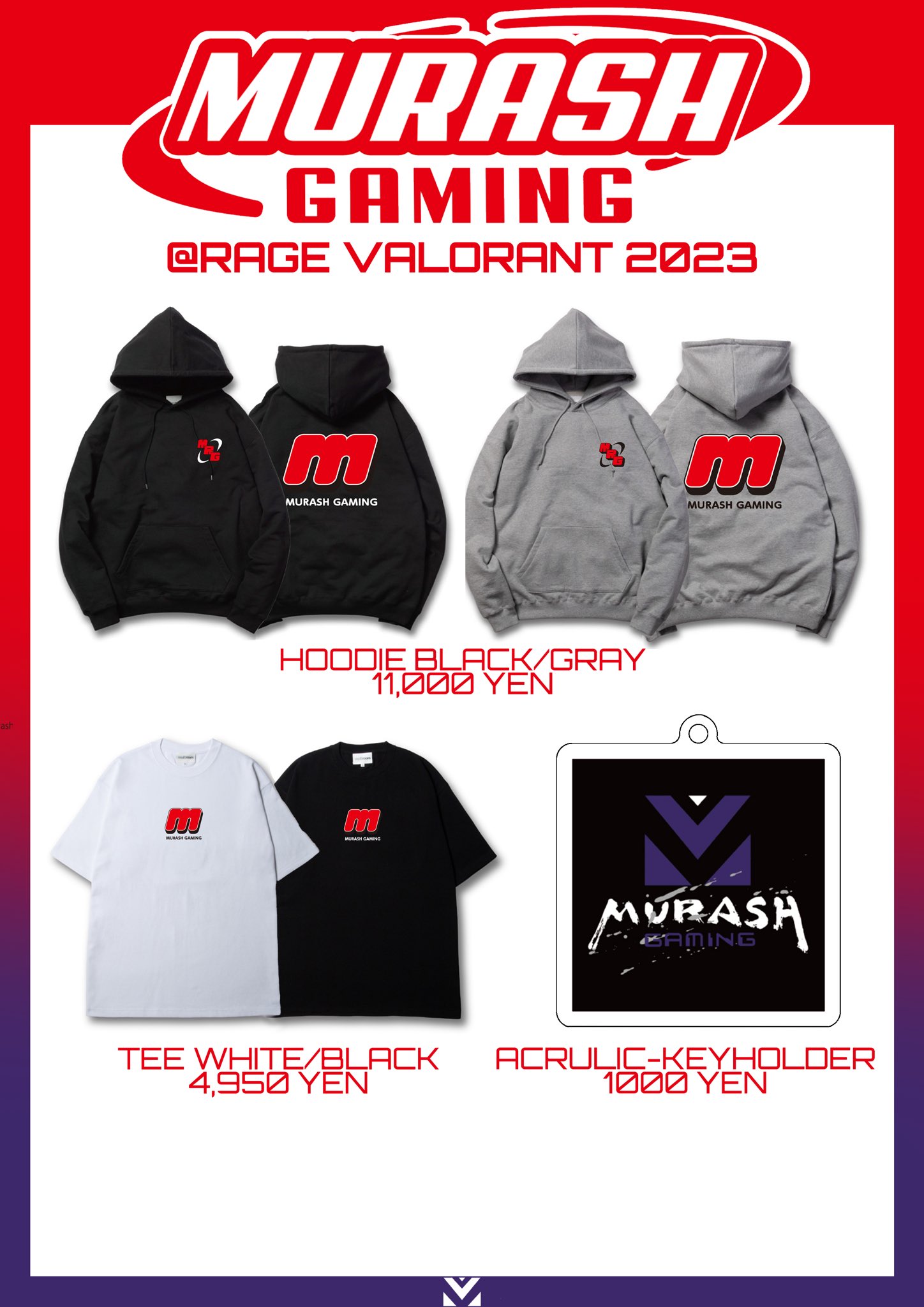 Resale of Collaboration PC
To commemorate RAGE VALORANT and its exhibition at TGS, the MRG Collaboration PC will be re-released.
They will be available from 9/15~9/25.